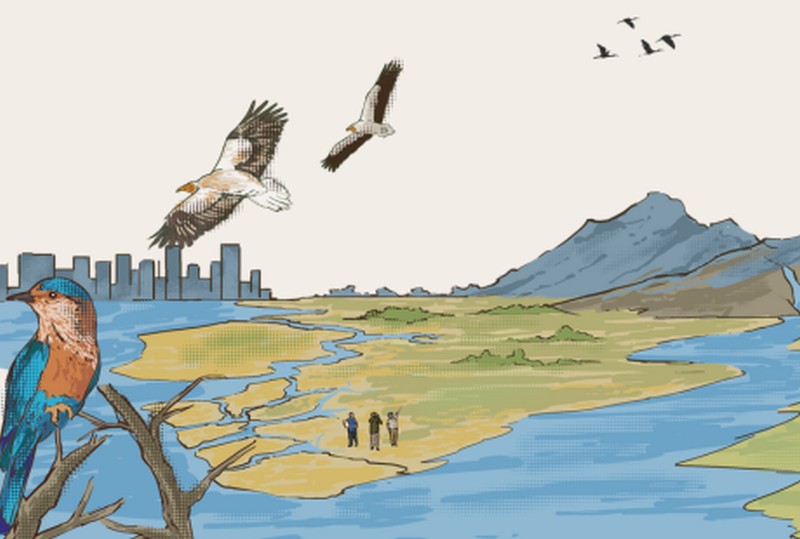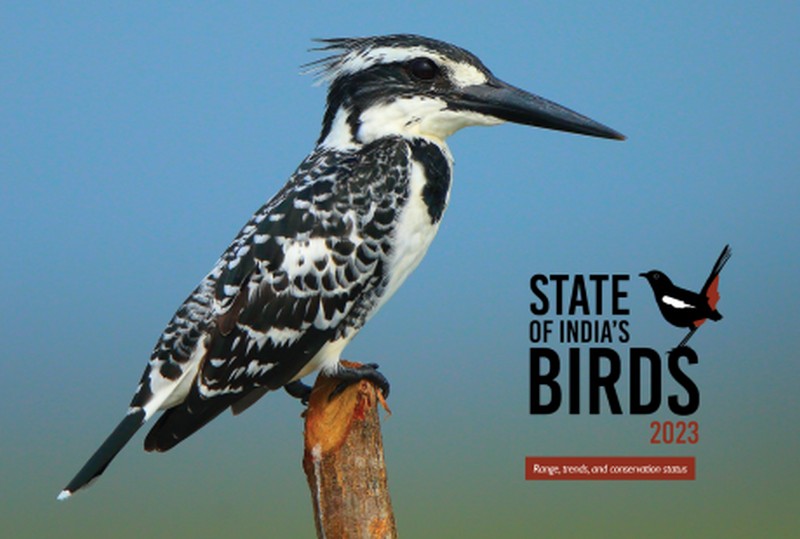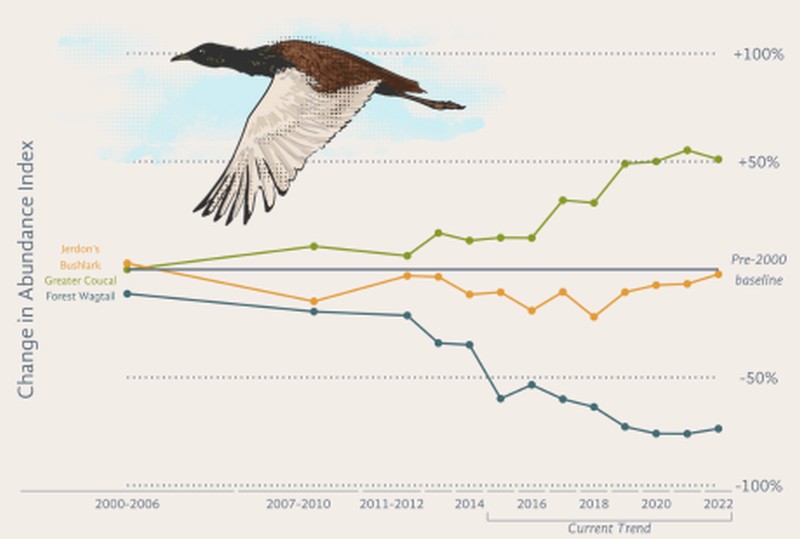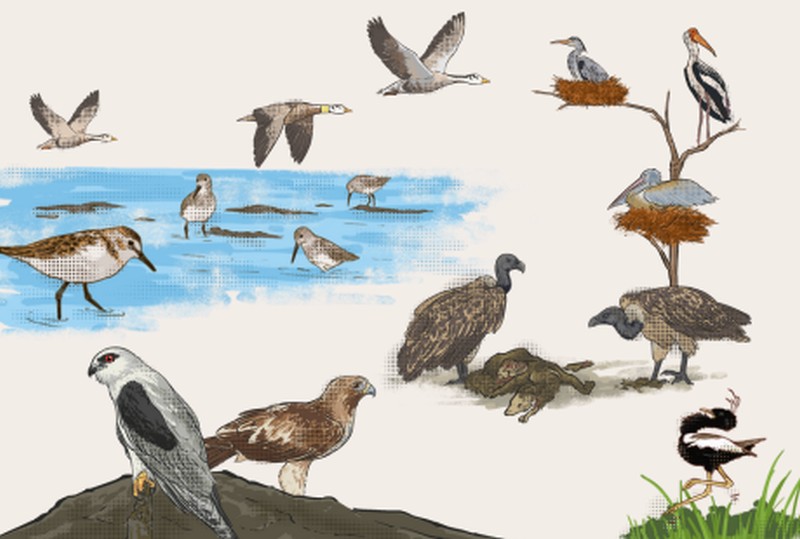 species of Indian birds assessed in this report
observations by birdwatchers form the basis of the analyses
increase in the abundance of peafowl across the country over the past decades
of species show clear declines over the past decades
species classified as of High Conservation Priority, and require immediate attention
The Report
The State of India's Birds report was created to assess the conservation status of the majority of species that regularly occur in the country. Worldwide, common and widespread species are declining; but in India, lack of information has meant that conservation attention has been focussed on only a few species (usually large, charismatic and threatened).
The report, in its second iteration, fills this gap by using over 30 million observations uploaded to the eBird platform by more than 30,000 birdwatchers to evaluate the distribution range size of 942 Indian birds, and their trends in abundance in both the long term (over 25+ years) and currently (since 2015). Using these three measures, plus information from the IUCN Red List of global threat status, this report places Indian species into Low, Moderate and High categories of Conservation Priority for India. A large number of species that are thought to be common and widespread find themselves as of High Conservation Priority.
Archive: Download 2020 Report (PDF, 10 MB)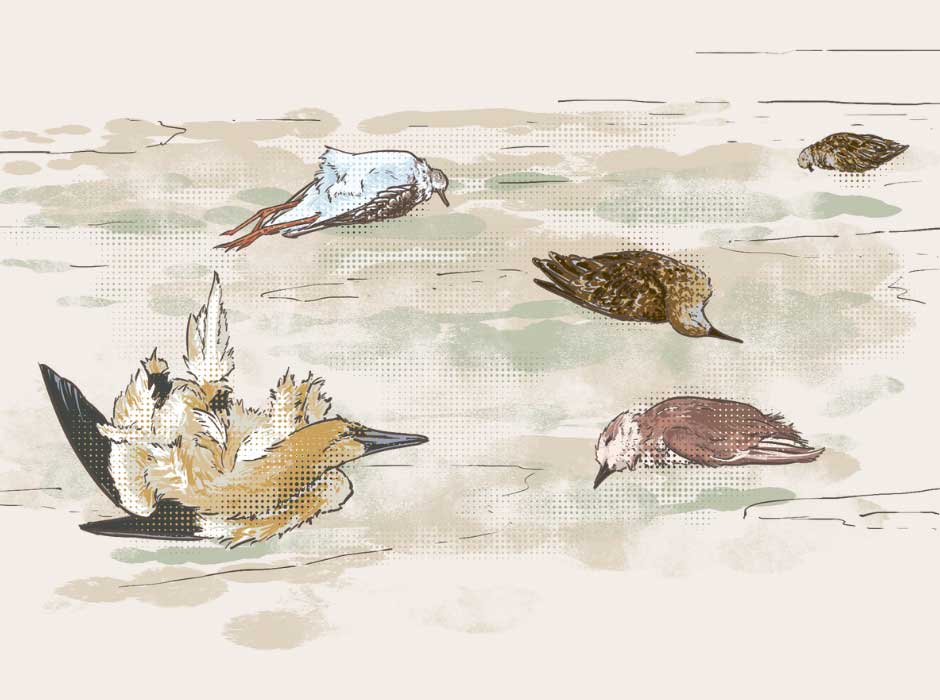 Birds in India are known to be affected by factors including (but not limited to) land-use change, urbanisation, ecosystem degradation, monocultures, disease, infrastructure development, pet trade, hunting, pollution, and climate change. Wild bird populations and assemblages can be impacted by these threats in complex ways and at different spatial scales.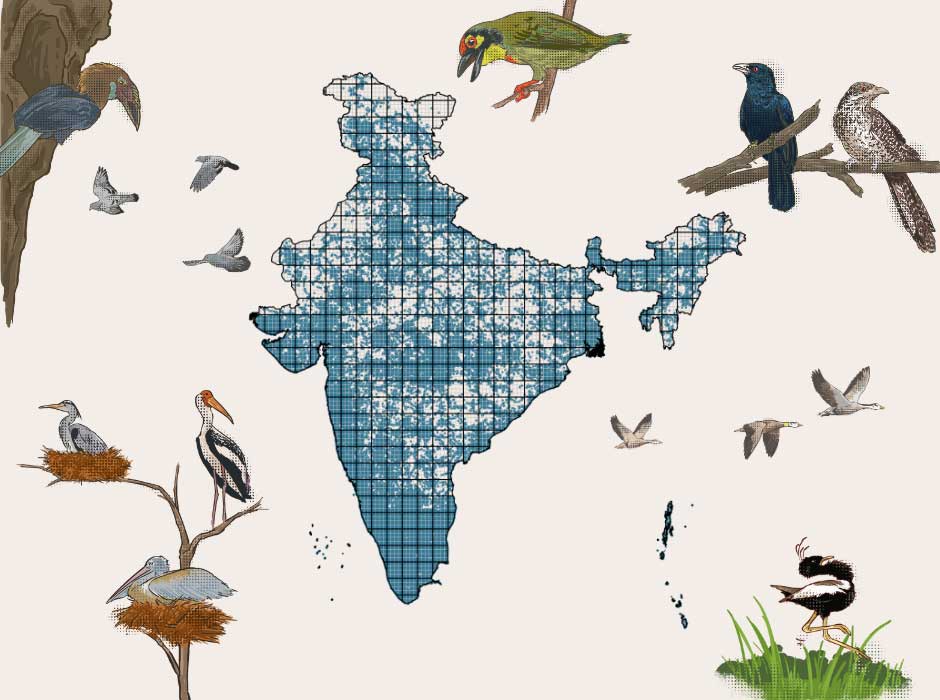 The report contains a brief outline of the methods used to come up with the State of India's Birds. For those who would like to dig deep, a detailed methodology is available (Coming Soon). The primary data used in this report is the 30+ million observations uploaded by Indian birdwatchers to eBird, an online birding notebook. Data on eBird is freely available for research, education and conservation. The data from birdwatchers observations was combined with supporting information for each species — including their taxonomic grouping, their habitat, migration, endemicity and diet — to create the summaries in the report.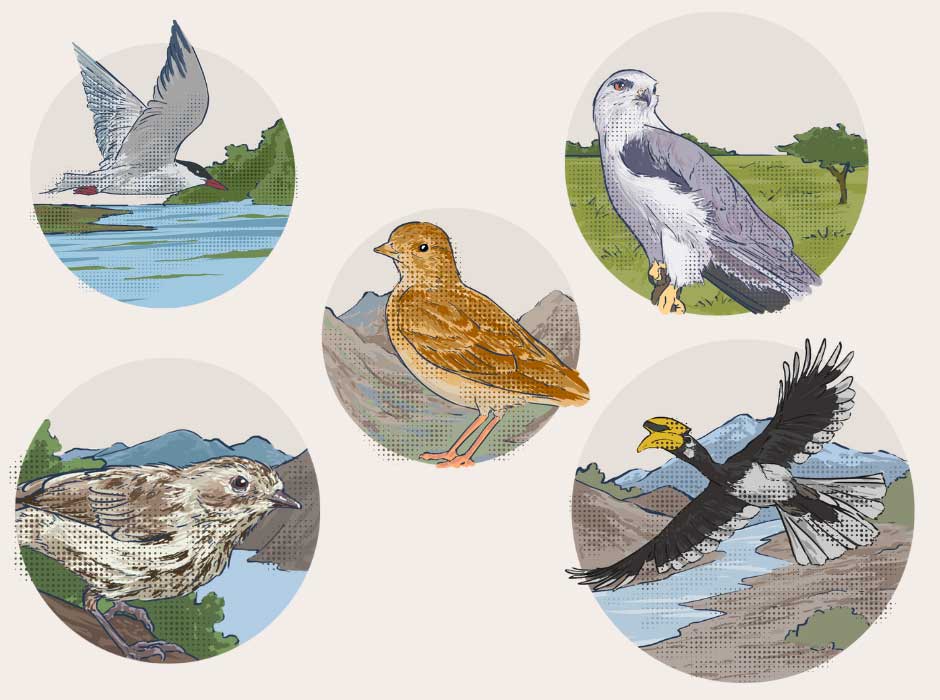 Systematic bird monitoring studies using structured and consistent methods can provide crucial site-specific information about bird populations and local-scale trends. Together with an understanding of the local ecology and land-use changes, this information can help better understand causes of population change.
Photo credits
Illustrations: Saumitra Deshmukh
Egyptian Vulture: Rajat Bhargava
SoIB logo design
Adira Andlay
This report was produced as a partnership between the 13 organisations shown here: